I set off for Edogawabashi this morning to find the amazing Toppan building - home to the Printing Museum of Tokyo.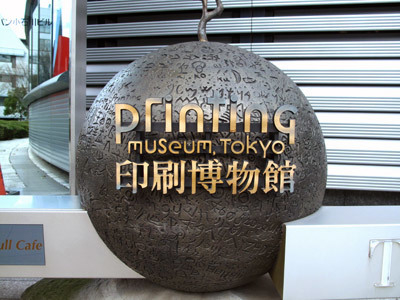 Once I got over how lovely the outside of the building was, I worked my way downstairs to the exhibition hall, to be greeted by 2 enthusiastic Japanese girls.
The purpose of the museum is to explain the value and potential of printing as a form of communication. The exhibit themes show you the past, present and future developments of printing in a nice low lit atmosphere.
Highlights were to see the original woodblock carvings from Katsushika Hokusai's "Wave" print and to press my very own "postcard sized" 3 colour calendar.