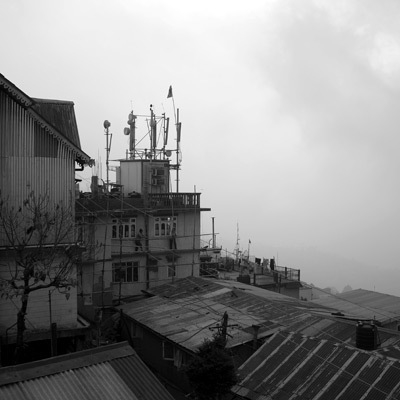 Those willing to take the toy train up the mountain can do so, if you have 10 hours extra to spare and the visibility is good enough to make the long journey worth while.
When I arrived, I entered into surreal blanket of bright white mist surrounding the entire town. It was strange being so high up and close to the Himalayan peaks, but unable to see this amazing backdrop. If anything, the mist made Darjeeling seem more mystical with the sound of chimes and chants escaping from nearby monasteries.
Those wanting a better chance of seeing the view "off season" should try a journey to Tiger Hill or nearby Sikkim.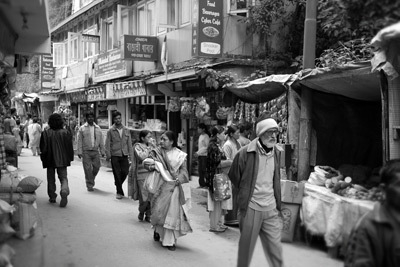 I adjusted to the cooler mountain temperatures, like any British person, by drinking litres of Darjeeling tea and eating at food stalls near the pony stables. The folded and then stuffed veggie rotis with chilli sauce hit the spot every time.
Darjeeling felt rather cosmopolitan for a mountain town, with Nepalese, Tibetan and Indians all living together. For a town so small, this place has lots to offer travellers looking to escape from the heat in Kolkata.